Why you need trail running shoes for your next obstacle race.
You and your friends have just signed up for that exciting obstacle race. You are looking forward to running through mud, jumping in the sea, swinging over monkey bars and running up technical hills.
You must be ready for all of this!
Time for the secret weapon in your arsenal – a good pair of grippy trail running shoes!
In this short article, we will be discussing why you need a trail running shoe for your next obstacle race and what to look out for.
ROAD vs TRAIL shoes
Let's first discuss the differences between these two pairs of shoes:

ROAD – Designed to be comfortable running long distances over even and hard terrain (think pavement, tarmac, etc). Will offer features such as breathability and lightweight, however, road running shoes will not have the grip you need for tackling trails and obstacles. Ever imagined going off-roading in your Toyota Vitz?
TRAIL – These are designed to run over rough surfaces, hence will be sturdier and more durable than road shoes. Furthermore, that aggressive outsole will help you retain traction and control, no matter the surface you're on.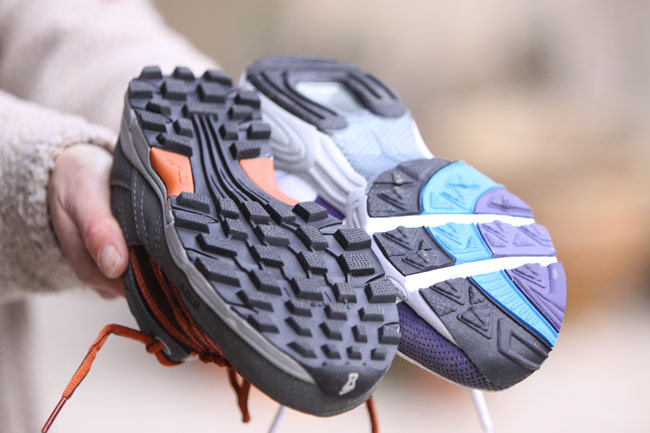 Why you shouldn't do a trail race in your road shoe?
You will be slipping all over the place when you're in muddy or slippery obstacles.

Over loose terrain, you will lose your grip faster, which may cause you to fall and get injured.

Road shoes normally have a very light fabric, which does not block dust and debris from entering your shoe. This will make your run feel uncomfortable.

Road shoes might not be as snug to your foot as trail shoes; hence your foot may start slipping, causing blisters and black toenails

Road shoes tend to be softer than trail shoes. This lack of trail-specific stability may cause you to twist an ankle during your race.

Your road shoe might end up so muddy and torn after the race, that you might have to throw it away!

Factor in all the above, and you might not enjoy your obstacle race as much as you could have ☹
How to choose your trail running shoe.
As with everything, there are loads of trail running shoes you can choose from and the choice can be bewildering if it's your first trail shoe. The following are a few points you should consider when choosing your trail shoe. Also, we are here to help you choose your first (or tenth!) pair of trail running shoes, so do not hesitate to visit us with questions!
Grip – perhaps the main difference why you might want to get yourself a pair of trail shoes. Good grip on your trail shoe will mean you stay attached to the ground with each step, giving you confidence and speed!

Keep in mind though, if you will be using the shoe mainly in Malta, you might not want a shoe designed for wet and muddy terrain, since these might be made with huge lugs (those protruding rubber bits on the outsole) which might be uncomfortable on our local surfaces. A few smaller lugs will be just as great for Malta's rocky trails.
Drainage and Breathability – We are not looking for waterproof shoes here… In obstacle courses, you will be jumping waist-deep in water, and your shoes will get wet, no matter how waterproof it is.

What you need is a quick draining and breathable trail running shoe, with just enough fabric on the upper to prevent dust and debris from coming in.
Stability – Not the kind of classic stability you get from support shoes (for overpronators… We will be discussing this difference in another post!). In general, trail shoes will have firmer (slightly harder) cushioning than their road running shoe cousins. This is needed since if you get a soft shoe for rough terrain, you will lose stability and greatly increase your chances of a twisted ankle.

On the other hand, though, Malta's trail surfaces are quite hard and rocky, so you will still need an element of cushioning for comfort, especially if this is your first trail running shoe. So, don't go for the extremely professional, hard and aggressive trail shoe if it's your first pair!
Lightweight – Your shoes will get heavier throughout the race due to the accumulation of water and mud… So, if you start off with a lighter pair, you should end up with a lighter shoe in the end! Most trail shoes might still be a few grams heavier than road shoes though, due to the added grip and protection features.
Protection – Trail shoes will have several protection features to make your trail running more comfortable. We're talking about a rock plate running the length of the shoe to protect you from rocks from the bottom, toe bumper to protect your toes from impact with obstacles, shoelace containers to prevent your lace from becoming undone/getting tangled with vegetation, durable upper material to prevent dirt from entering your shoe…
Heel to Toe Drop – This is the difference between the rear height of the shoe and the front height of the midsole of the shoe. This is normally somewhere between 0-14mm. A lower drop will generally make the shoe feel more natural (you are closer to your natural barefoot form) and you can generally afford to go lower in drop for trail shoes. HOWEVER, be careful when going lower, you might be asking for injuries if you do not give time for your muscles and ligaments to adjust to a newer running form! A good discussion with our shop staff will be a great start to choosing your required amount of drop.
Comfort – Ultimately, you want a comfortable pair to get you through your training and racing… So, try on different pairs and see what you prefer! Not all shoes are good for everyone and the shoe that worked for your friend or for that online reviewer, might not work for you!
Our top-pick – Salomon Sense Ride 2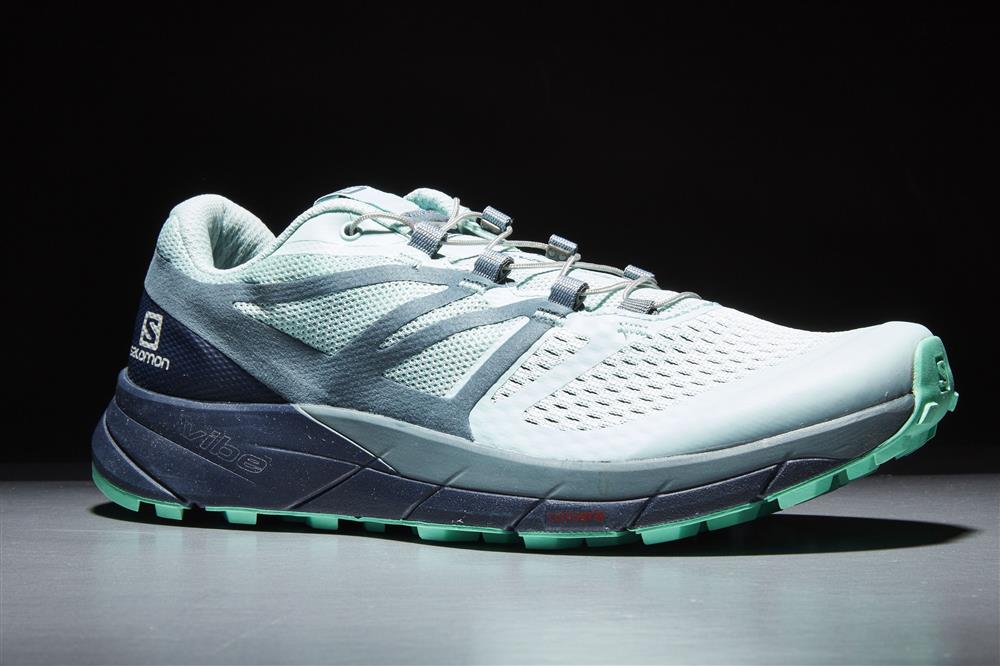 This shoe features the same VIBE cushioning found in Salomon's road running shoe. This is a revolutionary new cushioning foam that reduces vibrations and hence will reduce the risk of injuries over long term use.
This cushioning makes it great for running trails in Malta since our trails are mostly a mix of harder roads and trails, rather than softer grass surfaces. Furthermore, the grip is multipurpose, but not overwhelming… Once again, you rarely get wet and muddy terrain in Malta so the grip on this shoe is great for most uses.
You also get a really good snug fit across your foot thanks to the Endofit system as well as Salomon's great Quicklacing system (No Laces!!).

>>Check out the Sense Ride 2 here!
>> Our Men's Trail Running Shoe Collection
>> Our Women's Trail Running Shoe Collection